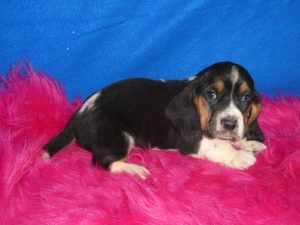 # 1 MALE Basset hound.
$800 pet price He is a happy and friendly boy. He has lots of personality and is a playful clown. He is very loving and will make a wonderful addition to your family. Deposit is required.
Ready just in Time for Valentines Day! Soonest he can go home is 2/11/20.